Cheadle is provided with a Corridor of Certainty with Resiblock Treatment
2nd May 2019
---
Cheadle is provided with a Corridor of Certainty with Resiblock Treatment
Resiblock have combined with Rosgal Ltd to provide sealing solutions for Stockport Councils Cheadle Corridor Scheme.
Resiblock were specified by Stockport Council, and following consultations with Rosgal, Resiblock Resiecco has now been manufactured for site, which has seen both new paving and an extension to paved cycle lanes installed.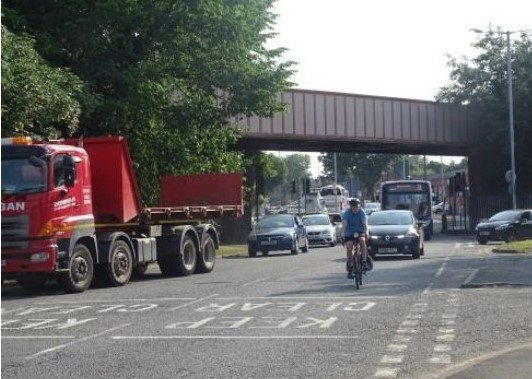 Resiblock Resiecco will provide both joint stabilisation and long-term paver protection to both the Concrete Block Paving and Concrete Slabs that have been laid. This marks the second installation of Resiblock Resiecco for Stockport Council following successful sealing works at Bridgefield Street in 2017.