Driveway Sealer and Patio Sealer for Homeowners
Protect & Seal Your Domestic Paving with the World's Favourite Paving Sealer
RESIBLOCK sells block paving sealers to seal, stabilise and protect Homeowners paving including patio paving, garden paving (i.e. limestone garden paving slabs and flagstone paving patios), porcelain paving and driveway paving especially block paving driveways.
Whether you have just installed a new path, patio or driveway or simply wish to revive your existing paving this is the place to discover more about Europe's leading paving sealers designed for concrete block paving, clay block paving, natural stone paving, flags and patio slabs, concrete paving, asphalt and tarmac.
Driveways that are laid with block paving are very susceptible to grime, stains, deposits, weeds and sand loss, which can look tired and dirty in a short period of time. Avoid repeated cleaning exercises by applying one of our durable and long-lasting outdoor paving sealers. Our sealers are ideal for domestic use, providing maximum protection for patio, path, garden and driveway paving.
A full range of product details, to encompass the above-mentioned paver types, is provided by this site with an online shop so that you can buy the best driveway sealer and patio sealer on the market immediately. We are here to help you make informed, confident decisions today with purchase, installation and aftercare questions so make use of the Frequently Asked Questions or contact Resiblock if you need further information.
Sealers to prevent weeds growing on paving
Driveways, patios and paved spaces suffer from the British climate with grime, organic growth and sand loss typical for block paving driveways and most natural stone surfaces, so a driveway or patio sealer from Resiblock can vastly reduce the ongoing maintenance and upkeep.
Our driveway and patio sealers will act as weed inhibitors by hardening the sand in the joints of the pavers. This will help to prevent weeds from growing, which is a common issue for most homeowners. Applying a highly protective block paving sealer will prolong the lifespan of your paving or driveway, by slowing down the weathering of the surface. The sealer will also act as a filter to harmful UV rays, preventing colour loss from both paving and natural stone surfaces. Resiblock paving sealers are suitable for a range of domestic block paved surfaces, including driveways, patios and paths.
Why should I seal my paving?
Sealing block paving and natural stone surfaces from rain, sun and wear with our sealers will create a barrier and coat that repels water, oil and dirt. Sealing will also help to preserve the paving's natural beauty for years to come, and prevent insect infestation and weed growth.
How long does the process take?
Following on from cleaning and drying, the sealing process will take no more than 24 hours. Once the area is completely dry and stain free, your Resiblock paving sealer can then be applied. People may walk on the sealed surface 2-4 hours after completiton.
Will sealing my pavers make them shine?
Sealing paving and driveways will protect the surface and preserve it for a longer duration of time. A high-quality wet look driveway or patio sealer is quick drying, durable and leaves a dramatic wet-look finish for concrete block driveways and most types of natural stone.
We have a range of finishes available at Resiblock, including colour enhancer, superior matt and gloss.
Install with confidence
Patios and driveways can be very vulnerable to damage if you do not protect them with a high quality and effective Resiblock sealer. If you have recently installed a new patio or driveway, or would like to rejuvenate some current paving, our best-selling sealers are guaranteed to help. Not only will they enhance the colour and protection level, our renowned sealer products are also outstanding value for money.
Perhaps you haven't bought your paving sealer for your patio yet? Great, we will help you choose the right product now and will even ship you a FREE Sample as we are confident that you will be pleased with the finished results and will place an order the same day!
Equally, you can find information here on our site on pressure washing block paving, how to clean block paving, algae stains on patio slabs and even weed prevention on block paving. Start by reading our "Frequently Asked Questions" page and if your answer is not there, contact Resiblock for free, specialist advice.
Maybe you have the Resiblock product in-hand and are itching to start? If you are at the beginning of your project, and need to know how to apply your Resiblock product, please make use of our full application guidelines first and if necessary, receive technical help and assistance from a Resiblock specialist via our technical helpline (the telephone number is on the top of every page). Alternative methods of contacting Resiblock are listed on our contact page.
However, if you haven't got the time to complete your project, you are a bit daunted by the task of sealing your paving yourself, or perhaps you just prefer to use professional driveway paving services, then simply use our FREE service, called Find me a contractor, to find a professional installer in your area. Try it now – it takes seconds!
Need more convincing?
FACT: 1000's of driveways are successfully sealed every year in the UK with Resiblock products and mostly by the DIY enthusiast. A simplistic application by brush, roller or squeegee ensures the perfect finish every time (see our Application Guidelines for proof). It's benefits are simple:
Clean paving thoroughly with a pressure washer, remove all traces of weeds, algae stains, lichen and any other existing stains
Ensure the entire area is completely dry, clean and free of debris before sealing
Refill the joints with kiln dried sand on the same day as application
Check that no sand remains on the surface of the paving
Before commencing sealing ensure that you have the correct application tools and sufficient 

RESIBLOCK

 sealer to complete the task (see below)
Use a brush, roller or squeegee and apply the paving sealer as per the product's own application guidelines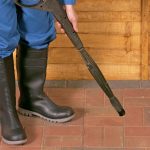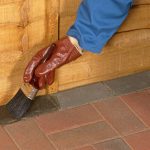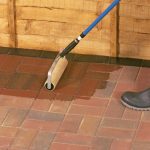 Whatever stage you have reached with your patio project, we are here to help you enhance and protect your investment every step of the way !