SUDS/Water Management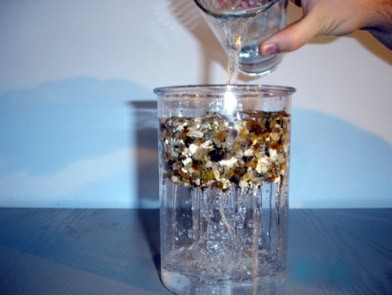 Over two thirds of the 60,000 homes affected by the 2007 summer floods, were flooded by surface water run off!
A sustainable approach to all surface drainage is needed to ease the burden on the already overloaded systems. Sustainable Urban Drainage Systems (SUDS) offers a solution with Concrete Block Permeable Paving (CBPP) playing a major role.
CBPP addresses both flooding and pollution whilst providing a surface designed to support traffic loads, CBPP allows water to pass between the aggregate filled joint of each block to the permeable sub base below where it is retained for slow release either to the ground or to a drainage system.
Benefits
Instant water management via joint to permeable sub grade
Water retention-with slow release
Suitable for traffic loads
Typical applications: civil, retail, commercial and residential streetscapes.
Challenges
Higher incidence of weed growth within the joint than traditional paving.
Erosion of jointing aggregate from cleaning regimes
Erosion of jointing aggregate from traffic draft
Solution
RESIBLOCK Envirofix is a unique jointing aggregate stabiliser. It will stabilise the jointing aggregate within CBPP whilst allowing the unimpaired passage of surface water via the joint:
Significantly reduce weed growth
Prevent jointing aggregate erosion from cleaning regimes and trafficking
Will not adversely reduce the permeability of the aggregate filled joint allowing the passage of water at approx. 18,750 litres/sec/hectare*
(*product tested Marshalls Priora)