A.E Mackintosh Cleaning Services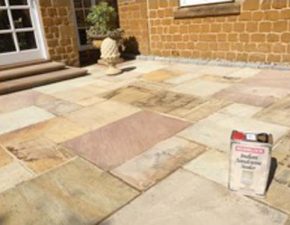 This example of sealing work was sent in by Ashley Mackintosh as an entrant to our 2016 Resiblock Sealing Awards.
After a sensational cleaning job (see pictures below) Ashley used the Resiblock Indian Sandstone Sealer Invisible product as his customer was already very happy with the colouring of the Indian Sandstone Slabs.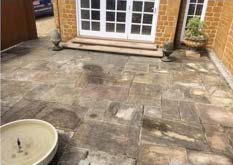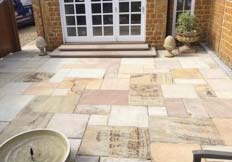 The end result saw A.E.Mackintosh Cleaning Services named winner of the 2016 Resiblock Sealing Awards Natural Stone category.
On this particular sealing job, our Managing Director Paul Lamparter said: "We thought that Ashley's use of our Resiblock Indian Sandstone Colour Invisible product really allowed the 'natural' look of the Indian Sandstone Slabs to show through. It is great to see that Ashley has continued to maintain such a high level of excellence in his work."
Case Study
Project name: A.E Mackintosh Cleaning Services
Client: Resiblock
Contractor: A.E.Mackintosh Cleaning Services
Paver type: Indian Sandstone Slabs
Product/s: Indian Sandstone Sealer Invisible
Date: September 2017