Resiblock – All Around the World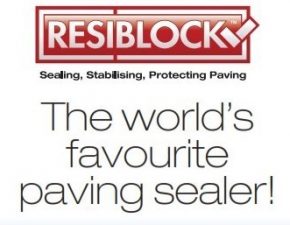 The Site
From Portland, Oregon, USA to Christchurch, New Zealand, via Kobmagergrade, Denmark, Port of Monrovia, Liberia, Somerset East, South Africa, Sapporo Airport, Japan and almost everywhere in between, Resiblock has truly been the "World's Favourite Paving Sealer." Utilised at port pavements, aircraft aprons, sports stadia, entertainment venues and council run schemes, we at Resiblock have provided sealing solutions for literally millions of square metres.
The Challenge
Over the past 25 years Resiblock has encountered a wide range of challenges when it comes to stabilising and protecting Paving. Whether it be the potential for paving failure caused by structural destabilisation under heavy duty traffic, possibility of fuel infiltration, erosion of jointing medium through environmental factors and cleaning regimes or food and drink staining, Resiblock has always risen to the task set before them by the paving industry. Even the extreme weathers of Qatar, Oman and Liberia have not affected Resiblock's ability to seal, stabilise and protect paving.
The Solution
Resiblock's Commercial Range has provided economical solutions for all of the above challenges through specialist products Resiblock '22', Resiblock '22' A.F and Resiblock Ultra Matt, Resiblock Resiecco and the patented proprietary self-binding jointing sand Resiblock Resifix Commercial. These products have all been specially manufactured to ensure paving protection, stabilisation and where required colour enhancement. Resiblock – sealing, stabilising, protecting paving The World Over!
Benefits at a Glance:
One pack material
Easy application
Prevents sand erosion from paver joint
Prevents the ingress of water and fuel infiltration to the sand laying course
Maintains structural stability under heavy duty trafficking
Elastomeric bond works in tandem with paver system
Gives resistance to food and drink stains
Case Study
Project name: Resiblock – All Around the World
Client: Architects, Civil Engineers, Local Authorities
Site: Port of Salalah, Oman. Ras Laffan Container Port, Qatar. Heathrow Airport, London. 02 Arena, London. Disneyland, Hong Kong and many, many more!
Area: From 100m² to 500,000m² and beyond!
Paver type: CBP, Natural Stone Setts and Flags, Permeable Paving
Product/s: Resiblock '22' | Resiblock Ultra Matt | Resiblock Resiecco | Resifix Commercial | Resiblock 22AF
Date: June 2018