Owlcoates Shopping Centre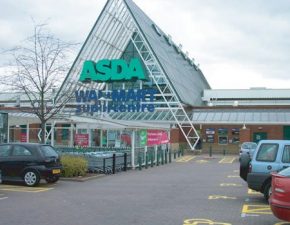 Problem:
As one of the more recognised names in the Supermarket industry, Asda Car Parks are subjected to large amounts of vehicular traffic on a daily basis.
Over time, this continuous use of vehicles had contributed to the cause of sand erosion resulting in rutting and paver destabilisation.
Solution:
Resiblock Limited advised that installing Resiblock '22' would eliminate these problems, by permanently locking in the jointing sand and preventing it's erosion whilst maintaining it's flexural qualities.
Resiblock worked with contractors Houseman & Falshaw who lifted and re-laid the paving in August 2004, installing Resiblock '22' with the minimum of fuss. The material is applied to the surface and joints of the blocks with a watering can and the surplus removed with a squeegee.
Benefits:
Resiblock '22' is a specialist prepolymer urethane (SPPU) which prevents the erosion of jointing sand. As the project was the main car park for the supermarket, the areas sealed were completed in controlled cordoned-off sections, whilst remaining open to the public.
Case Study
Project name: Owlcoates Shopping Centre
Client: Asda
Contractor: Houseman & Falshaw
Site: Asda, Pudsey, West Yorkshire
Project: Owlcoates Shopping Centre
Area: 700m²
Paver type: Concrete Block Paving
Product/s: Resiblock '22'
Date: August 2004