Southend Sea Front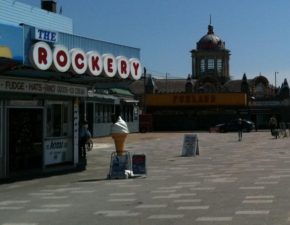 Problem:
Home to the world longest pier Southend Sea Front benefited from a multi-million pound regeneration to include 3000m² of Kellen paving. As a busy seaside resort significant staining was anticipated from the bars, fast food outlets and Southend's nightlife! Further with increased cleaning regimes concern was expressed with regard to removing the jointing sand leading to paver destabilisation.
Solution:
Upon construction of the paving the simplistic application of Resiblock Resiecco provided excellent stain resistant qualities whilst stabilising the jointing sand preventing its removal from both pressure washing and vacuum sweepers. The product has been used worldwide for more than fifteen years at such venues as Clifford Pier Singapore, Ocean Park Hong Kong, Portland Oregon, Dannevirke New Zealand and the O2 Arena London.
Benefits:
Simplistic application requiring no specialist labour, imparting excellent stain resistant qualities to the paver surface whilst stabilising the jointing medium preventing its erosion from cleaning regimes.
Benefits at a glance:
Resiblock Resiecco:
Significantly reduces staining by food and drink
Virtually eliminates residual staining of chewing gum oils
Inhibits the growth of weeds and grass in the joints
Prevents sand erosion from cleaning regimes
Case Study
Project name: Southend Sea Front
Client: Southend Borough Council
Contractor: Tolly Paving
Site: Southend On Sea, Sea Front
Project: Southend Sea Front
Area: 3,000m²
Paver type: Kellen Concrete Paving
Product/s: Resiblock Resiecco
Date: April 2010