Kyran Bracken MBE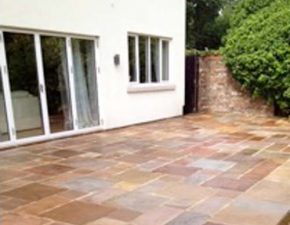 In the summer of 2013, former Rugby Union World Cup winning star Kyran Bracken made the decision to seal his Concrete Block Paving Driveway and Indian Sandstone Patio.

The former Saracens and Bristol scrum half spent many hours of his own time researching which products he should use on each of his areas. Kyran soon came to the decision of utilising Resiblock. The 2007 Dancing on Ice winner said:
"After looking at literally dozens and dozens of products available to seal and protect both my driveway and patio, I am confident that I did my homework and for me there was only one product….. Resiblock. My own research quickly concluded that there simply were no better products out there to rival Resiblock and indeed as far as I can see there are no products out there that even come close. So, for me it was a simple choice, Resiblock for both my driveway and patio.
"Unlike rival products, Resiblock Superior lasts for up to five years. In fact, it's the only paving sealer in the UK and Europe that comes with a 'No Oil Stains Guarantee' and it also prevents unsightly food and drink stains and weed growth from the joints.
"When I'm relaxing on my patio, I'm always impressed how the natural colour-tones of the stone have been brought to life by Resiblock's Indian Sandstone Sealer Colour Enhancer. With just one coat you get up to five years of stain and algae-resistant protection and it can be applied to most types of natural stone."
Case Study
Project name: Kyran Bracken MBE
Client: Kyran Bracken
Paver type: Concrete Block Paving Driveway & Indian Sandstone Patio
Date: July 2013