Houghton Avenue, Waterlooville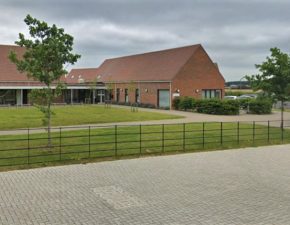 The Site
With the local development of Proxima Park, Hampshire County Council have utilised their budget to carry out remedial works in the surrounding areas with Houghton Avenue a base for these redevelopments. One such area to benefit from this is Kentidge Way, which saw 200m2 of Carriageway outside of Berewood Primary School renovated.
The Challenge
As part of remedial works, Hampshire County Council wish to ensure that the paving outside of Berewood Primary School would be protected from any future paver destabilisation from either the daily footfall traffic, or the natural weathering that can lead to joint loss and paving failure.
The Solution
Hampshire County Council were visited by Resiblock in June of 2013 for the presentation of Resiblock CPD Seminar on 'The Prevention of Block Paving Failure and Long-Term Stain Protection'.
Since this Seminar, the adoption of Resiblock as the Council's standard of sealer has seen projects such as Edenbrook Village, Alexandra Meadows and the Ministry of Defense site at Worthy Downs utilise Resiblock's range of Commercial Sealers to ensure Asset Protection for paving across the county. As such, it was an easy decision for Hants County Council to once again specify the use of Resiblock, stating that sealing with Resiblock would bring to project to the 'adoption standards for Hampshire County Council.'
Benefits at a Glance:
One pack material
Easy application
Prevents sand erosion from paver joint
Prevents the ingress of water and fuel infiltration to the sand laying course
Maintains structural stability under heavy duty trafficking
Elastomeric bond works in tandem with paver system
Case Study
Project name: Houghton Avenue, Waterlooville
Client: Hampshire County Council
Contractor: Walker Construction
Site: Houghton Avenue, Waterlooville
Project: Houghton Ave Remedial Works
Area: 200m²
Paver type: Concrete Block Paving
Product/s: Resiblock '22'
Date: May 2022