Resiblock Sealers make Waves with
South Tyneside Council
Resiblock & South Tyneside have once again combined to provide quality sealing solutions in South Shields.
Following successful sealing works of Resiblock '22' A.F in Ocean Road, South Tyneside realised that nothing could come close to "The Worlds Favourite Paving Sealer" Resiblock, when sealing works were specified for Sea Road in South Shields.
The seafront location comprised of both Concrete Block Paving and Concrete Slabs and therefore Resiblock '22' A.F was the perfect product due to its ability to seal and stabilise a variety of pavers, as shown in the Ocean Road sealing works. 


Cheadle is provided with a Corridor of Certainty with Resiblock Treatment
Resiblock have combined with Rosgal Ltd to provide sealing solutions for Stockport Councils Cheadle Corridor Scheme.
Resiblock were specified by Stockport Council, and following consultations with Rosgal, Resiblock Resiecco has now been manufactured for site, which has seen both new paving and an extension to paved cycle lanes installed.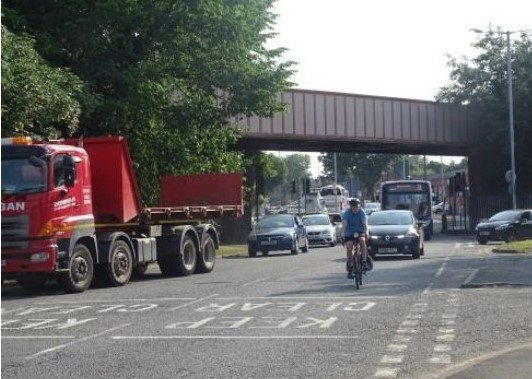 Resiblock Resiecco will provide both joint stabilisation and long-term paver protection to both the Concrete Block Paving and Concrete Slabs that have been laid. This marks the second installation of Resiblock Resiecco for Stockport Council following successful sealing works at Bridgefield Street in 2017.
Resiblock and Huddersfield University have recently celebrated the fifth anniversary of successful sealing works of Resiblock '22'.
Back in the Spring of 2014, as part of the design and construction of a £21.5-million Learning and Leisure Centre, nearly 1000m² of Clay Block Paving was installed at the University's main campus. With the university now able to handle 24,000 students per year, concerns were raised over the possibility of sand erosion caused by the trafficking of pedestrians.
Following trials, Resiblock beat off competition thanks to the simple yet durable one coat application of Resiblock '22'. In the five years since the first application of Resiblock '22', the clay block paving at Huddersfield University remains strong and stable, with the sand joints fully intact.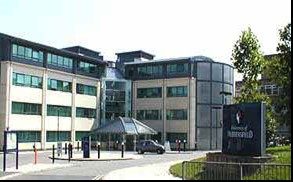 Resiblock Provide Rialto Homes with Quay Sealing Solution
Rialto Homes & Resiblock Stand the Test of Time
Resiblock and Rialto Homes are celebrating the 15th anniversary of the successful sealing of the Hewetts Quay site in Barking.
Barking and Dagenham Council had anticipated that any flooding from the local River Roding would lead to removal of jointing sand and the potential for destabilisation of the bedding sand. With the use of Clay Blocks at Hewetts Quay this risk was further heightened.
Resiblock liaised with both Rialto Homes and Barking and Dagenham Council and Resiblock '22' was installed in the Spring of 2004. In the 15 years since, Resiblock '22' has withstood all minor flooding that has occurred in the area, whilst also protecting against trafficking in the area.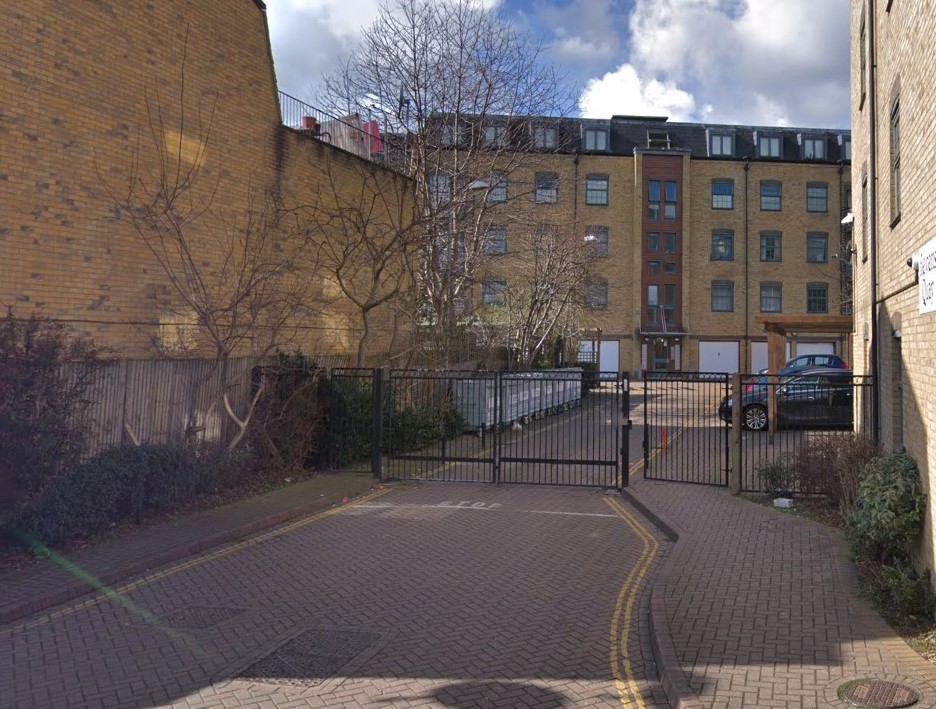 London Bridge is Safe and Sound with Resiblock
As part of Network Rails £6bn Thameslink Programme the redevelopment of London Bridge Station started in 2013.  With new paving installed, it was anticipated by Network Rail and main contractors Lorclon Ltd, that cleaning regimes would serve to remove the jointing sand leading to de-stabilisation of the paving and causing hazards such as tripping accidents.
The success of Resiblock Resiecco at The 02 Arena and Sir Matt Busby Way at Manchester United Football Club, where similar problems associated with the paving where major concerns, played a key role in the selection process of the sealer.
Resiblock Technicians attended and advised on application and spread rate of Resiblock Resiecco and the one coat application allowed the station to remain open during installation.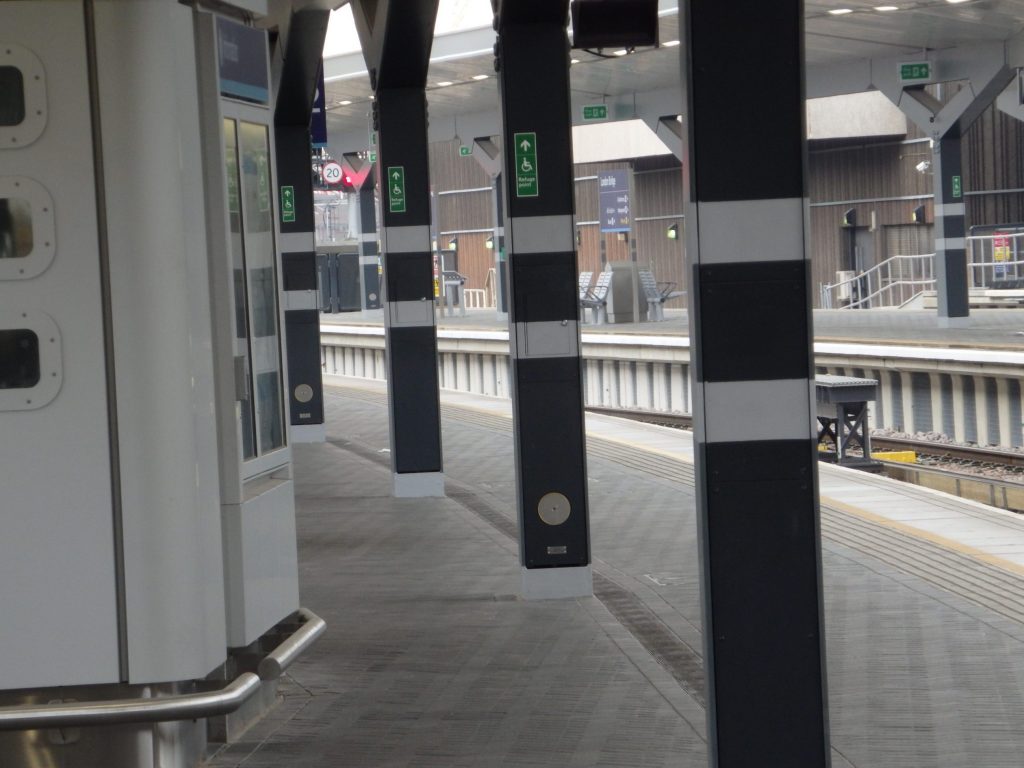 Burslem in the Market for Resiblock
As part of Stoke-on-Trent City Council's plans for the former bustling market town of Burslem, Resiblock has been installed to help provide paver stabilisation and stain protection. Resiblock was also installed to help with the Council's objective to improve the appearance of Burslem.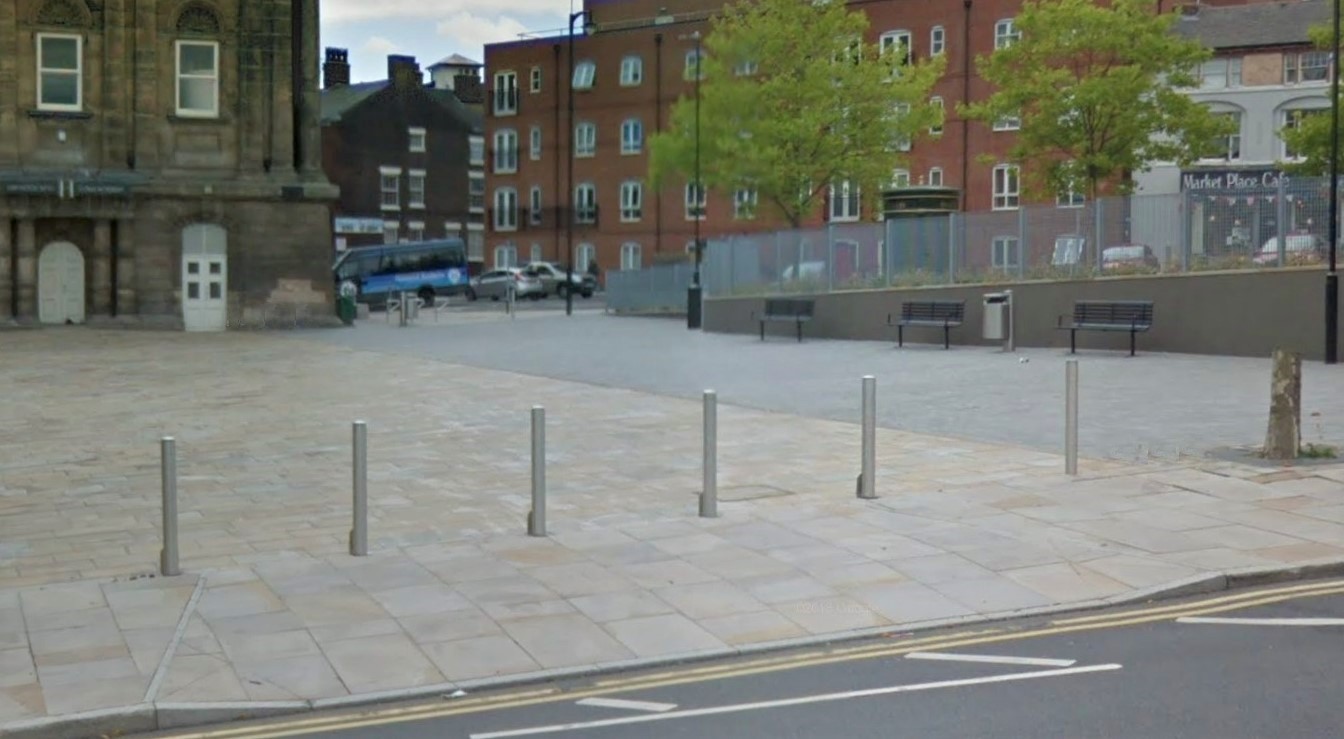 Following the renovation of paving in the area of Market Place and Westport Road, two of Resiblock Commercial Sealers, Resiblock '22' and Resiblock '22' A.F were used on the Concrete Block Paving and Chinese Sandstone respectively.
Resiblock as Safe as Houses for Pennyfarthing Homes
Resiblock and Pennyfarthing Homes have combined to ensure the protection and stabilisation of paving and roadways at the new Alexandra Meadows development in Hampshire.
Following testing by site engineers WSP, Resiblock '22' was approved to be used at Alexandra Meadows on all the Local Highway Authority roads. The products success at the Bloor Homes site of 'The Greenway' in Didcot, where LHA roadways are also made up of Concrete Block Paving, led to WSP recommending the use of Resiblock '22' to Hampshire County Council.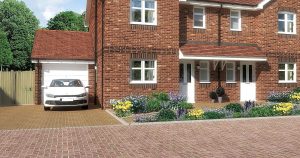 Resiblock Celebrate 15 Year Partnership with Hong Kong International Airport
A 15 Year Partnership between a company and their client is always a cause for celebration, and with the recent manufacturing of nearly 20,000 Litres of the 'Legendary' Resiblock '22', both Resiblock Ltd and Hong Kong International Airport celebrated in style.
Coming in at almost 50,000m², the latest works are the largest single area at Chek Lap Kok Airport to be sealed with Resiblock '22' since the partnership 'took off' in 2003. The latest sealing works will take the total area sealed by Resiblock at Hong Kong International Airport to over 175,000m², that's an area almost the size of Vatican City!
The ongoing trust placed by Hong Kong International Airport in Resiblock has seen the British company provided sealing solutions annually since 2010.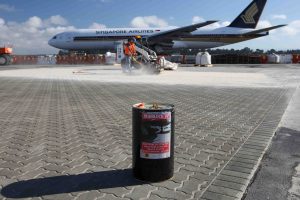 Resiblock Made to Order for Maidstone Public Realm
Resiblock, and their Commercial product Resiblock '22' A.F, has been specified and now utilised at the Maidstone Public Realm project.
Following trials of Sealers/Sealants on Charcon Andover Washed blocks by Maidstone Borough Council and contractors Henderson and Taylor, Resiblock '22' A.F was specified due its protection against food and drink stains, and darkened appearance.
The success of Resiblock '22' A.F at Bedford Square in Tavistock, and at Guildhall Shopping Centre in Exeter played a key part in Resiblock's recommendation of Resiblock '22' A.F, as both sites experienced similar level of footfall traffic that is expected in the Maidstone project.

Kingsway Regeneration is Resiblock Resi-fixed!
As part of the £12 million Kingsway Infrastructure Project regeneration scheme, Swansea Council have utilised Resiblock's patented polymeric jointing sand Resiblock Resifix.
Resiblock Resifix is being utilised across the entire 6,100m² site to help prevent de-stabilisation of the Marshall La Linea Pavers that were being used in the project. Phases One and Two of the paving were installed with Resiblock Resifix in June and July of 2018, with the final phase expected to be completed in the Spring of 2019.