Resiblock as Safe as Houses for Pennyfarthing Homes
Resiblock and Pennyfarthing Homes have combined to ensure the protection and stabilisation of paving and roadways at the new Alexandra Meadows development in Hampshire.
Following testing by site engineers WSP, Resiblock '22'was approved to be used at Alexandra Meadows on all the Local Highway Authority roads. The products success at the Bloor Homes site of 'The Greenway' in Didcot, where LHA roadways are also made up of Concrete Block Paving, led to WSP recommending the use of Resiblock '22' to Hampshire County Council.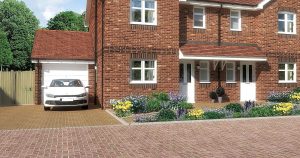 Resiblock Celebrate 15 Year Partnership with Hong Kong International Airport
A 15 Year Partnership between a company and their client is always a cause for celebration, and with the recent manufacturing of nearly 20,000 Litres of the 'Legendary' Resiblock '22', both Resiblock Ltd and Hong Kong International Airport celebrated in style.
Coming in at almost 50,000m², the latest works are the largest single area at Chek Lap Kok Airport to be sealed with Resiblock '22' since the partnership 'took off' in 2003. The latest sealing works will take the total area sealed by Resiblock at Hong Kong International Airport to over 175,000m², that's an area almost the size of Vatican City!
The ongoing trust placed by Hong Kong International Airport in Resiblock has seen the British company provided sealing solutions annually since 2010.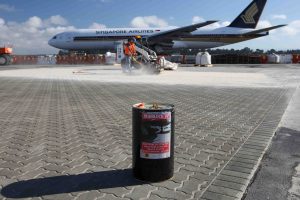 Resiblock Made to Order for Maidstone Public Realm
Resiblock, and their Commercial product Resiblock '22' A.F, has been specified and now utilised at the Maidstone Public Realm project.
Following trials of Sealers/Sealants on Charcon Andover Washed blocks by Maidstone Borough Council and contractors Henderson and Taylor, Resiblock '22' A.F was specified due its protection against food and drink stains, and darkened appearance.
The success of Resiblock '22' A.F at Bedford Square in Tavistock, and at Guildhall Shopping Centre in Exeter played a key part in Resiblock's recommendation of Resiblock '22' A.F, as both sites experienced similar level of footfall traffic that is expected in the Maidstone project.

Kingsway Regeneration is Resiblock Resi-fixed!
As part of the £12 million Kingsway Infrastructure Project regeneration scheme, Swansea Council have utilised Resiblock's patented polymeric jointing sand Resiblock Resifix.
Resiblock Resifix is being utilised across the entire 6,100m² site to help prevent de-stabilisation of the Marshall La Linea Pavers that were being used in the project. Phases One and Two of the paving were installed with Resiblock Resifix in June and July of 2018, with the final phase expected to be completed in the Spring of 2019.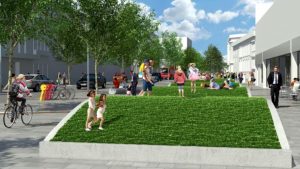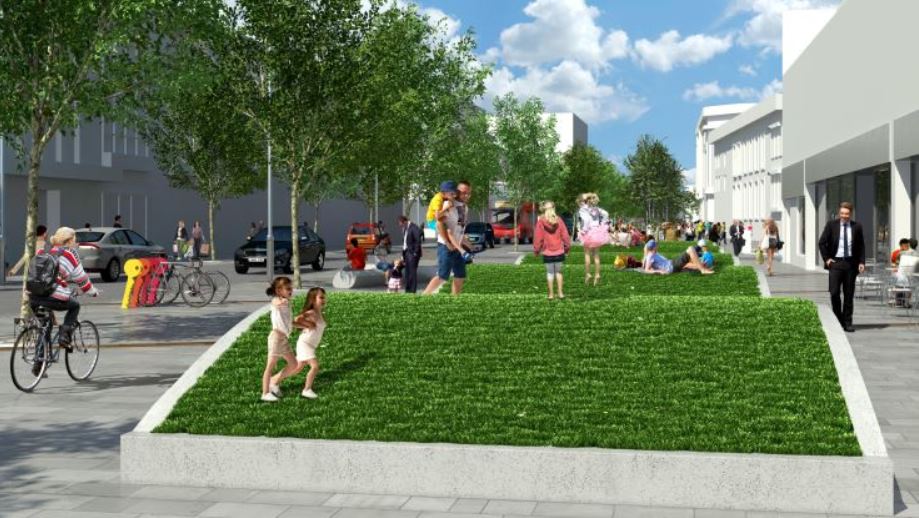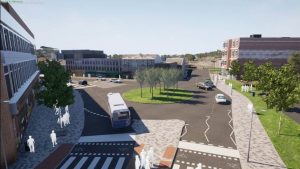 Resiblock At The Races
It was Happy 25th Birthday to Resiblock, and how they celebrated at Ascot Races. The day's events included a 7-race card and four course menu in the On5 Restaurant, hosted by Jockey David Crosse.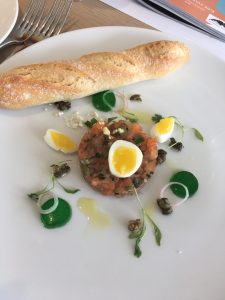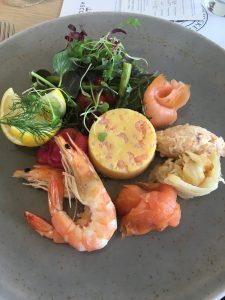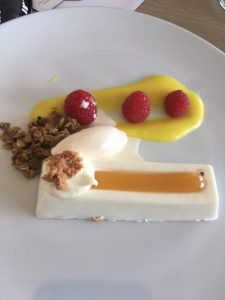 Staff were dressed in their finest, with Warehouse Lad Ben amazing everyone with a grey/blue herringbone suit. Meanwhile the ladies of the office looked suitably stunning in an array of beautiful outfits.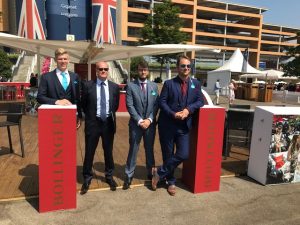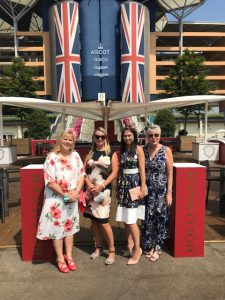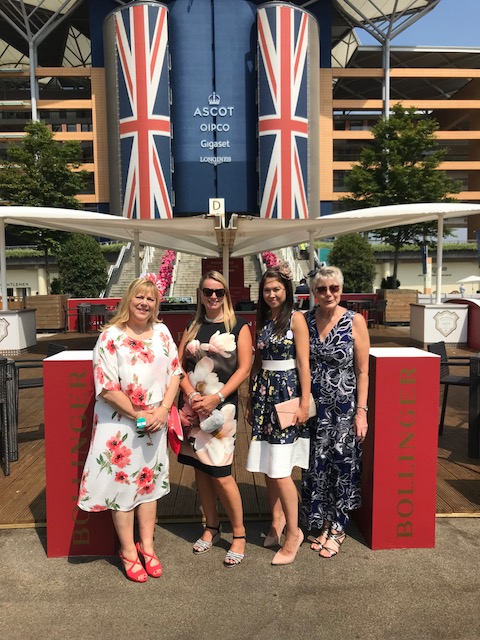 Managing Director Paul Lamparter said of the day: "It has been a fantastic 25 years for us, and the staff deserved to be treated for their efforts.
"But our biggest thanks go to the loyal customers of Resiblock, without whom we would not be where we are today."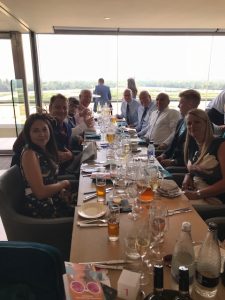 Resiblock 'Specially Selected' for ALDI Store Sealing
The 2018 'Which?' Supermarket of the Year- Aldi, has once again placed its trust in the Resiblock brand with the sealing of their new store on Caerphilly Road in Cardiff.
Resiblock Resiecco was specified as the sealer to be used on the Marshall Conservation Pavers, that run up to the entrance and trolley bay of Aldi's latest build, which is due to open in late 2018.
The specification and use of Resiblock Resiecco at the Cardiff store sees a continuation of the partnership between Aldi and Resiblock, which has seen the Resiecco product be used at over 30 Aldi Stores since circa 2005, and includes Major Stores in Liverpool, Norwich and on The Isle of White.
Resiblock Seal Solihull Hat-Trick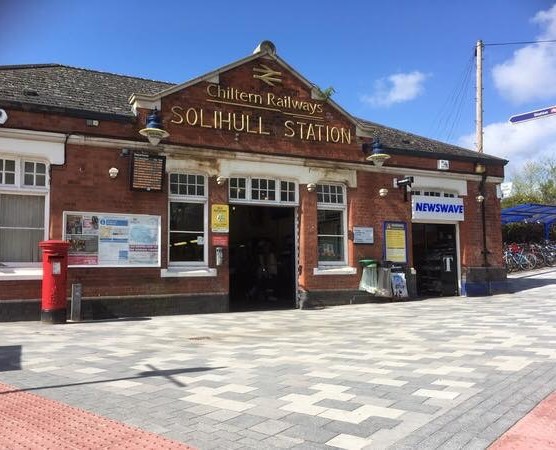 Resiblock have completed a Hat-Trick of Sealing Sites in Solihull following the recent completion of Station Approach.
The Station Approach site consisted of 2,500m² of Tobermore Fusion CBP and was sealed with Resiblock Resiecco. Protection from joint erosion caused by mechanical cleaning regimes was the key element for Kelbec Civil Engineers, and Resiblock Resiecco was selected due to its performance against similar challenges at the 02 Arena, London.
It is the third site in Solihull that has been sealed using Resiblock Commercial Sealers following the sealing of both Solihull Gateway (Resiblock Resiecco), the area which connected Station Road, Poplar Road and the High Street, and the Waitrose Store on Homer Road in Solihull (Resiblock '22').
Jubilant Resiblock Celebrate Silver Jubilee

April 28th sees Resiblock celebrate its 25th Anniversary! Established in 1993 by founder and Chairman Craig Amor, Resiblock has grown from a single product company based out of a freight container in Rayleigh, Essex to the globally recognised leader of the paving sealing industry.
Since its creation, Resiblock has sealed and stabilised in excess of 10million m2 of paving including some of the largest and most famous sites in the world, including; Port of Salalah, Oman (465,000m²), Ras Laffan Port Container Terminal, Qatar (232,000m²), Disney Land Hong Kong (125,000m²), The 02 Arena, London (12,500m²) and Sir Matt Busby Way, Old Trafford, The Home of Manchester United Football Club (4,200m²).
In the run up to the Anniversary, Craig said: "Over the past 25 years it has been fantastic to see how this company has grown. A lot of hard work from all the team, both past members and present, has ensured that Resiblock has become and remains Europe's largest Paving Sealer manufacturer.
Over the past quarter of a Century, Resiblock has now expanded its product range to cover a wide range of paving, including Concrete Block, Clay Block, Concrete Slab/Flag and all kinds of Natural Stone. This variety has seen Resiblock utilised at Commercial sites in over 40 different countries including Qatar, Australia, Hong Kong and the United States of America.
Craig went on to say: "Moving forward we will focus on making our products ever more environmentally responsible and continue with creating innovative and market-leading products, that has contributed so much to our company's success. We have a dedicated and capable team of enthusiastic and experienced professionals who I have every confidence will ensure we remain market leaders at our 50th Anniversary.
"I would also take the opportunity to thank our loyal customers who took a chance with us in those early days, and say we look forward to maintaining and expanding our relationships with customers on both a domestic and commercial level. "
Resiblock Tops the Ranks for Tameside MBC 
Resiblock, and the 'Legendary' Resiblock '22', have once again been selected as the Commercial Sealer of choice by a British Council for a Highways Project.
Tameside Metropolitan Borough Council (MBC), have utilised Resiblock '22' for joint stabilisation as part of their Hyde Taxi Rank project. Tameside MBC were first introduced to Resiblock products in 2016 when the Tameside MBC design team participated in the Resiblock CPD Seminar on 'The Prevention of Block Paving Failure'.

Main Street, Gibraltar made 'Rock' solid with Resiblock Resifix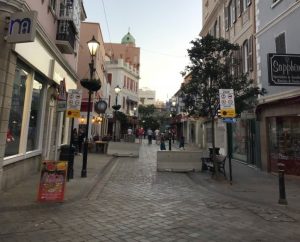 In 2015, as part of HM Government of Gibraltar manifest commitments, the reparation of paving joints on Main Street was ordered. Following the previous two years of extensive trials, Resiblock Resifix Commercial was selected as the best product to prevent accidents on Gibraltar's busiest street, mainly due to its ability to solidify the large joint widths associated with Cobbled Paving Blocks.
As a self-binding jointing sand, Resiblock Resifix Commercial expands to the size of the joint once activated by water, to create a flexible polymeric adhesive.
Having made their presence felt in Gibraltar by sealing Catalan Bay Road leading to Our Lady of Sorrows Church with Resiblock '22', Resiblock have continued their partnership with Gibraltar by supplying Resiblock Resifix for Main Street Repairs. Extensive testing took place in 2014, resulting in the first order for initial phases in 2015 and 2017 and now the most recent phase in 2018.